Weddings & Events Flowers Gallery
Every wedding, party, and special event is a unique experience with it's own colors, theme, and ambiance. Great floral designs and event decorations enhance the setting with natural beauty and artistry that compliment the hosts, make guests feel special, and create a lasting impression. That's why the event specialists and wedding consultants at Phillip's Flowers work with each client individually to select just the right flowers, colors, styles, and accents. A small sampling of our work is featured below, and we welcome the opportunity to custom design something wonderful for your next event.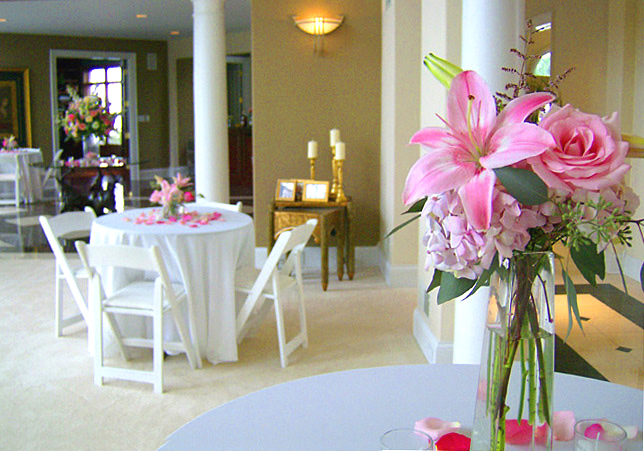 From weddings, receptions, and galas to corporate meetings, sporting events, and industry conventions, Phillip's Flowers does it all. Our ten award-winning locations adorn hundreds of special events throughout the Chicago area each year, and we have a dedicated team of event specialists at our headquarters who focus exclusively on event services. Experienced with almost every style, venue, theme, and budget, the artists at Phillip's make special events come alive all over Chicagoland every day.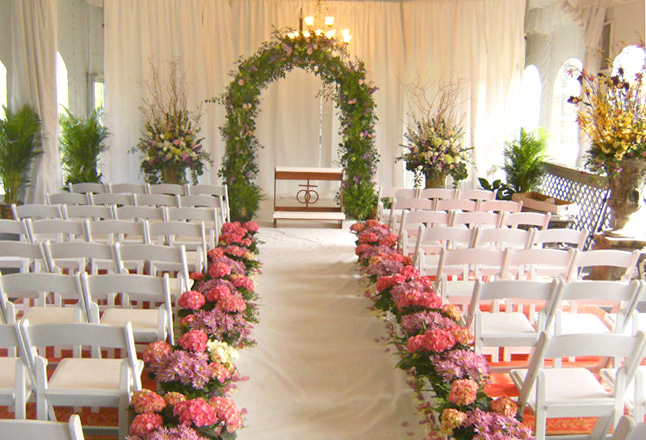 Phillip's buys its flowers direct from around the world, for the finest in quality, selection, and value. Then, we custom design each and every event the way the client wants it. With dozens of gifted designers, a fleet of delivery vehicles, and more than 85 years of event decorating experience, no setting is too big or too small. From casual to elegant, classic to contemporary, Phillip's does it all -- with style.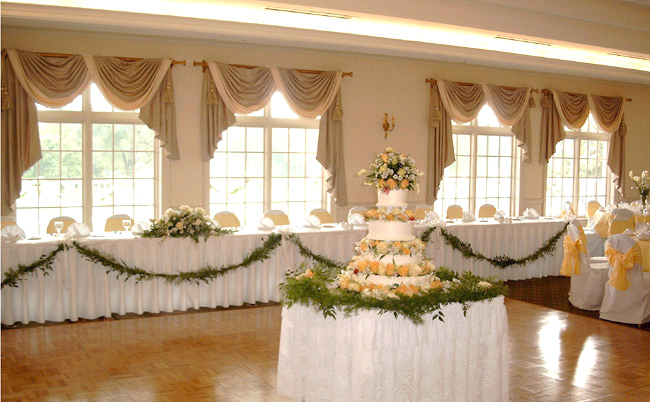 Need linens, chair covers, plants, pedestals, candles, lighting, or other party resources? Phillip's is your one-stop source for the finest in party rentals. Our talented designers can provide for all of your needs or coodinate details with your partners. We're familiar with most Chicago area venues, too, including the finest hotels, banquet facilities, museums, country clubs, and specialty locations the city and suburbs have to offer.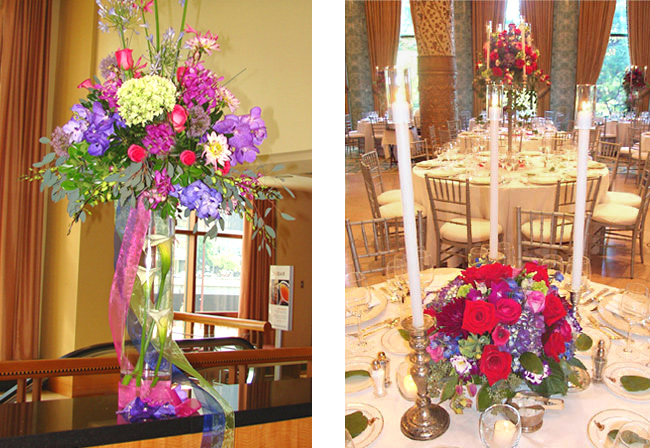 Our hallmark is personal service and attention to detail. But, don't take our word for it. See what our clients have to say:
"I wanted to thank you for your professionalism. Every time I left a message, you returned my calls promptly and answered all of my questions. The centerpieces were at the ballroom well before the guests entered. The flowers were absolutely stunning. Everyone commented on how beautiful they were." P. L.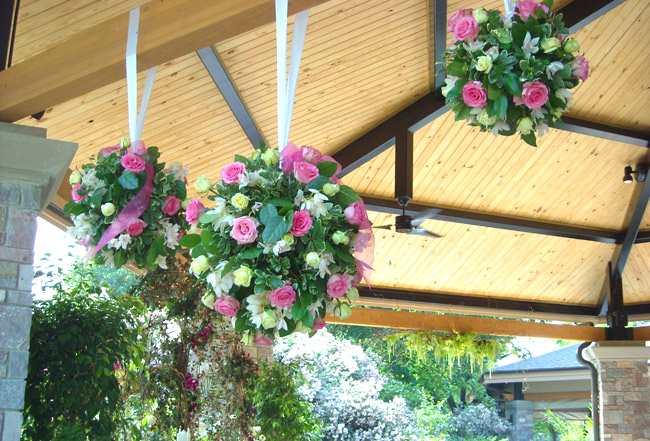 "I don't know how to thank you enough for the absolutely perfect and beautiful flowers. The centerpieces were breathtaking. Working with you was an absolute joy." S. K.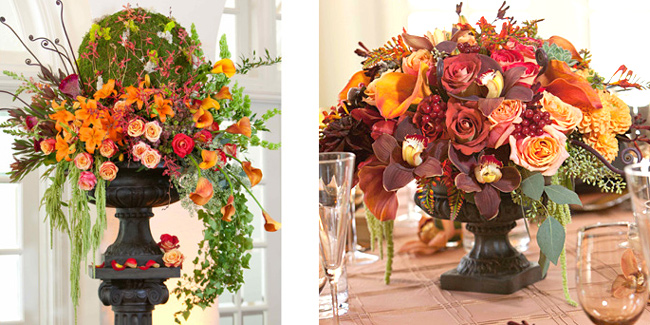 "What can I say... the flowers were just amazing and perfect! Thank you for all of your appointments, patience, availability, flexibility, communication, organization, and floral vision. You truly allow the bride to achieve her dream day wedding!"
S. F.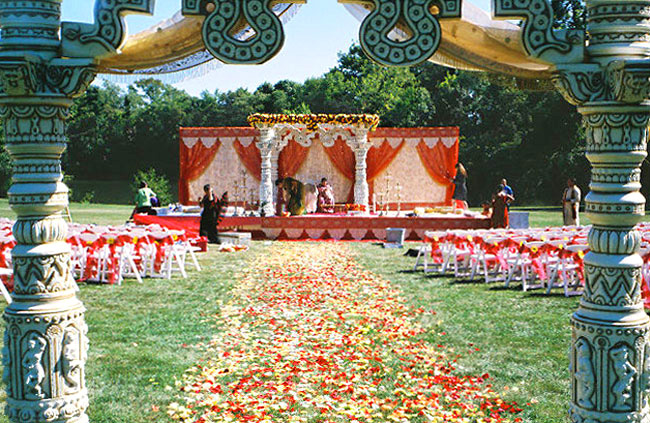 "Thank you so much for the beautiful evening on December 23 for the Hinsdale Assembly Ball. It was a lovely evening due in large part to your magic touch. The 'Wow' factor was definitely in the air. I look forward to working with you again this year to create another beautiful Ball." T. H.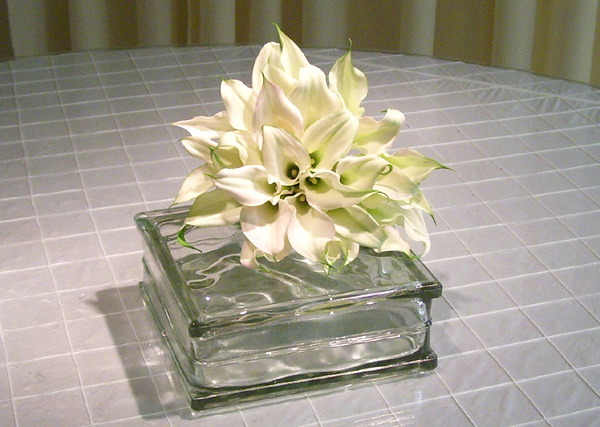 "The flowers were beautiful and held up wonderfully. I have flowers I brought home at the evening's end that are still fresh and beautiful. The combinations you put together were amazing. The colors were unbelievable." D. J.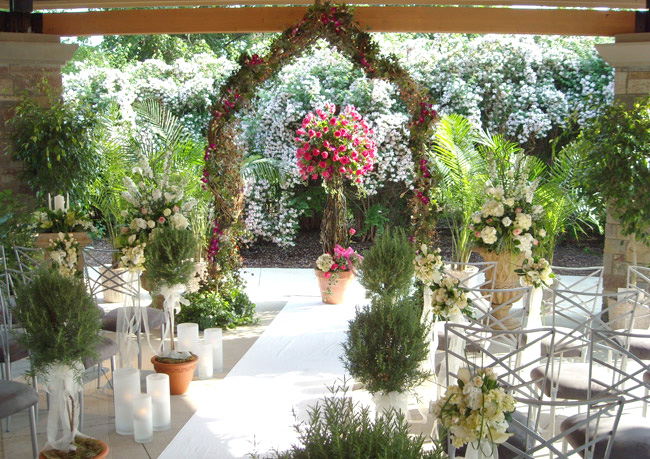 "The flowers on the church alter were the nicest we have ever seen. To say we were extremely pleased is an understatement. We can only recommend you to everyone." A. S.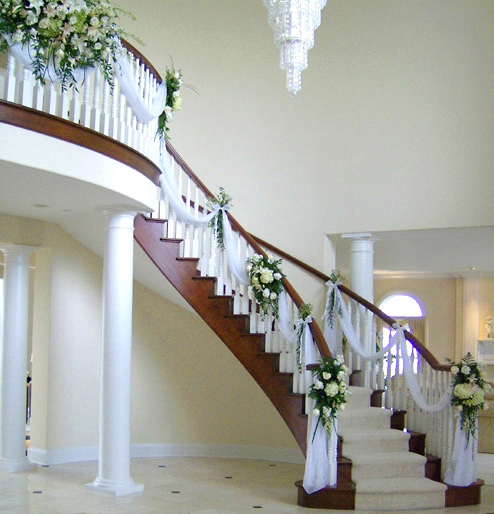 "Everything looked just perfect. Not only were you able to create exactly what I wanted, but also you went ABOVE and BEYOND!!! When I walked into the reception at the Hyatt Regency, I could not believe my eyes. The centerpieces were so gorgeous; they made the ballroom look just stunning -- pure elegance." N. S.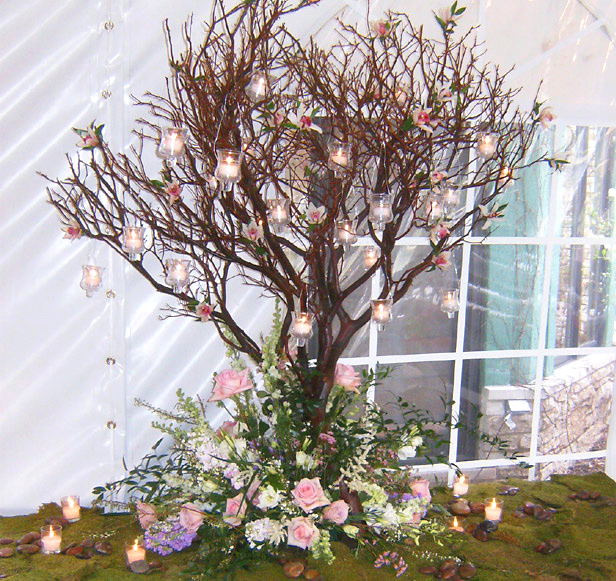 "The flowers were gorgeous! I absolutely loved how they turned out!" L. W.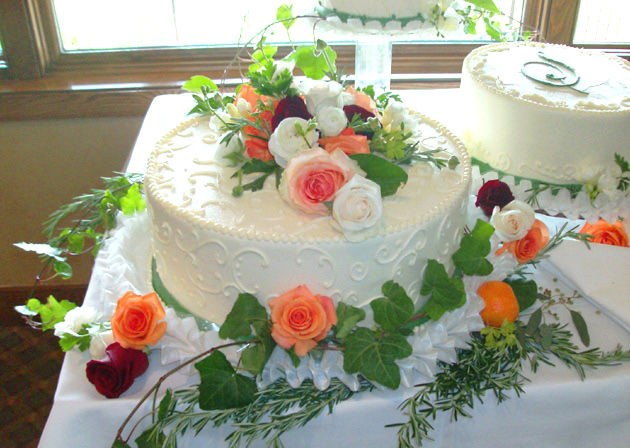 "I don't know how to thank you enough for the absolutely perfect and beautiful flowers. The centerpieces were breathtaking. I loved everything you did. Working with you was an absolute joy. Thank you so much for a beautiful day. You are the best!" S K.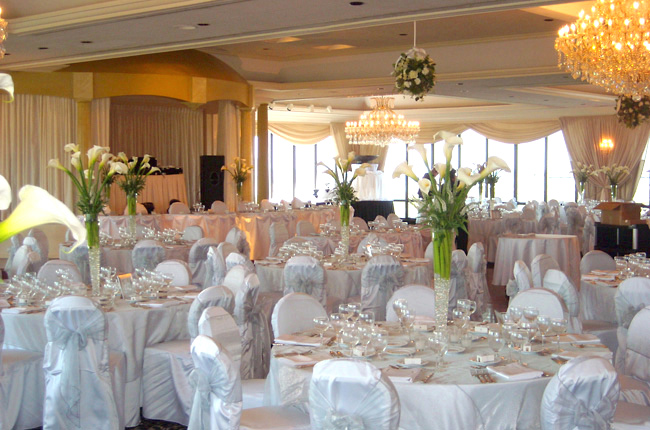 "The flowers were more beautiful than I ever could have imagined; I only wish we could have kept them forever -- especially my gorgeous bouquet! You were so kind and helpful throughout this entire process. How could I ever thank you enough? You captured my imagination and made our wedding everything we dreamed." M. M.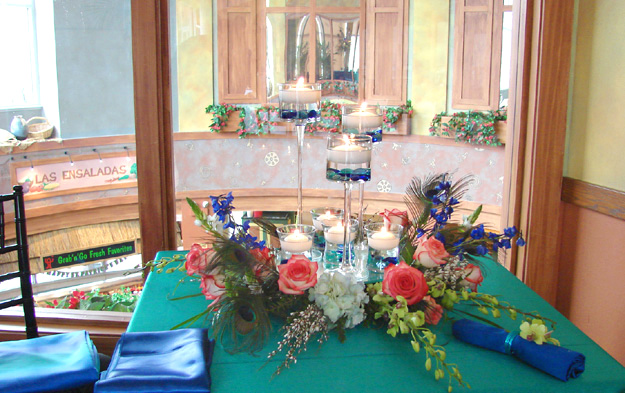 "I can't begin to thank you enough for all that you did to contribute to the success of the Cirue du GIRF Ball. The flowers on the tables were breathtaking. The ballroom looked phenomenal. I can't begin to count the number of guests that came up to me with compliments and wanted to know who did the decorations. The foyer looked amazing. From the delicate orchid arrangements on the cafe tables and highboys to that incredible, colorful and well lit piece with the ribbons and flowers that was the focal point of th promenade space -- well, what can I say, our ball has never looked better." J. H.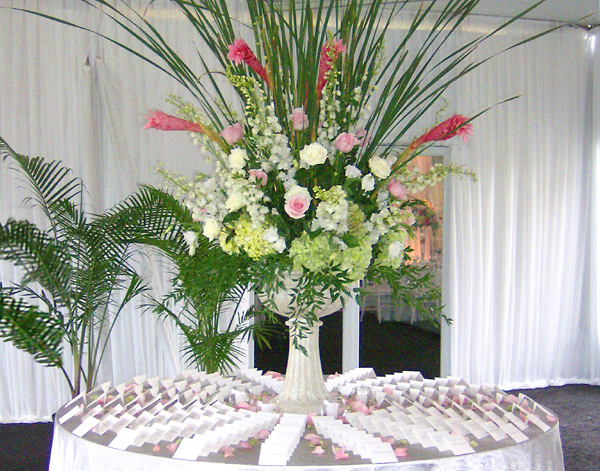 "I just wanted to send you a quick note to say THANK YOU for the beautiful job you did on the pieces for the gala! They were perfect, and the client loved them! You completely understood what I was going for, and I appreciate you taking the time to make sure that it was done right! You're fantastic!" D. B.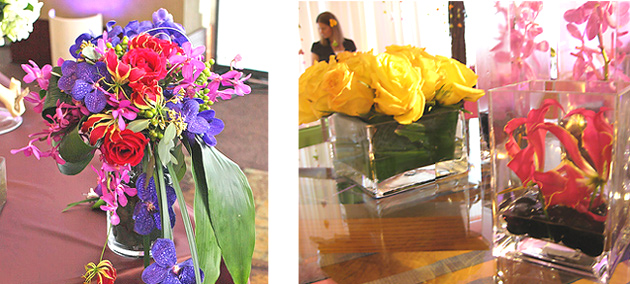 "Thank you for the beautiful flowers you created. They were exceptional - especially the bridal bouquet. We also appreciated the personal service you and your company provided. It certainly contributed to a special day." P. C.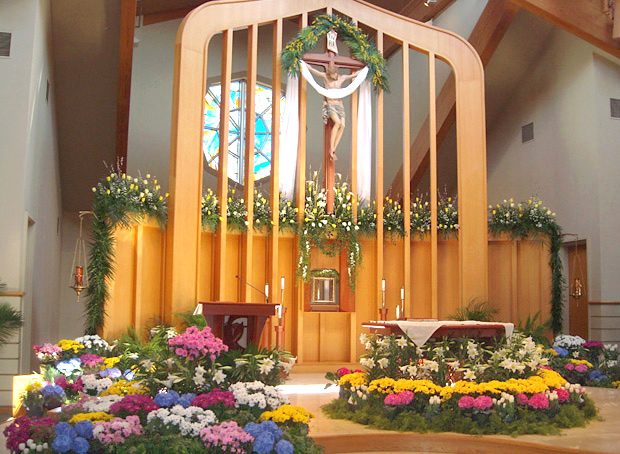 "Once again, you and your team did an outstanding job with the theme and decor. You created the perfect atmosphere to host our event and our guests were impressed from the moment they walked into the Discovery Center. People are still talking about the decor! The Brookfield Zoo and our Women's Board greatly appreciates your involvement." S. S., V. D., and D. D.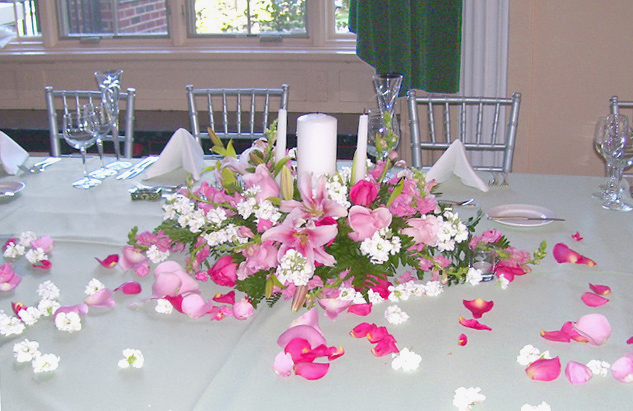 "The floral arrangements for our Wine Tasting Event were just beautiful -- right down to the ribbon reflecting our logo colors! So many folks commented on them, and we were quick to say 'Phillip's.' Thank you!!" M. S.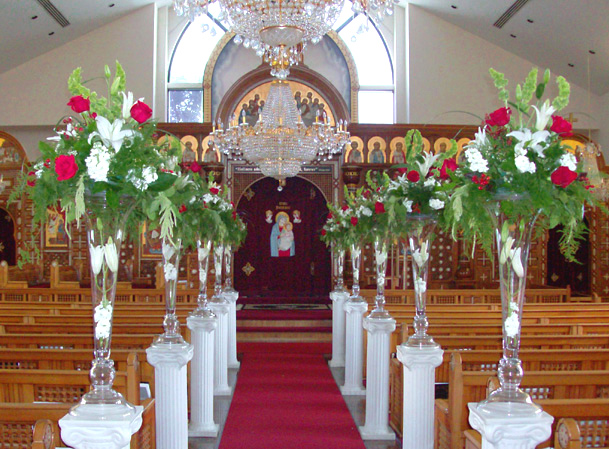 "Thank you for providing such lovely flowers for my daughter's bridal shower at Tuscany Restaurant. Our guests complimented the beautiful centerpieces and room decor. The event will be a lasting, joyful memory for my daughter and family." S. S.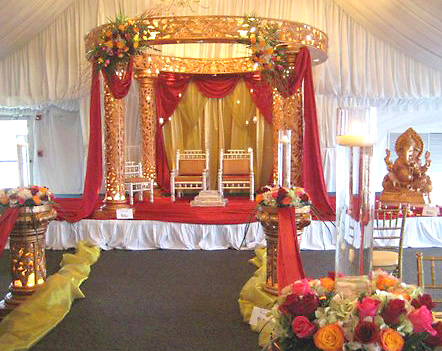 "Thank you SO MUCH for the wonderful job you did on the flowers for the wedding. They were just perfect! Really, the ceremony alter arrangements and pew bows set the elegant tone for the rest of the wedding. The recption flowers, the grapevine arch, and all the beautiful assembly work you did was really just outstanding and far exceeded our expectations." K. P.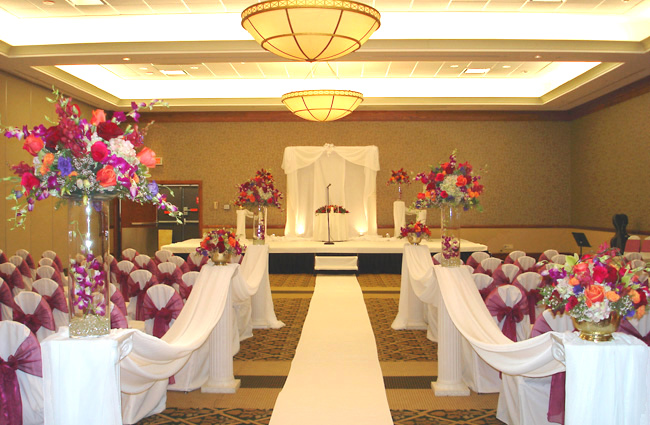 "Thank you for all of your hard work in making our wedding day the perfect day it was. We received endless compliments on our flowers, and you were truly a joy to work with."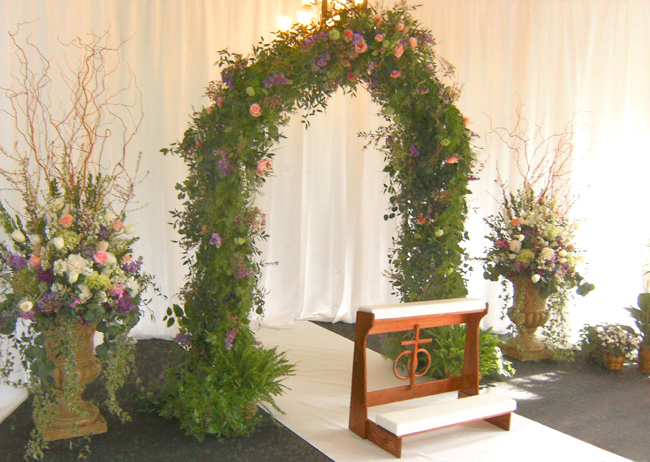 "Thank you. Thank you. Thank you!! The flowers were more than beautiful. Everyone was talking about how great the colors were and how beautiful everything was." P. W.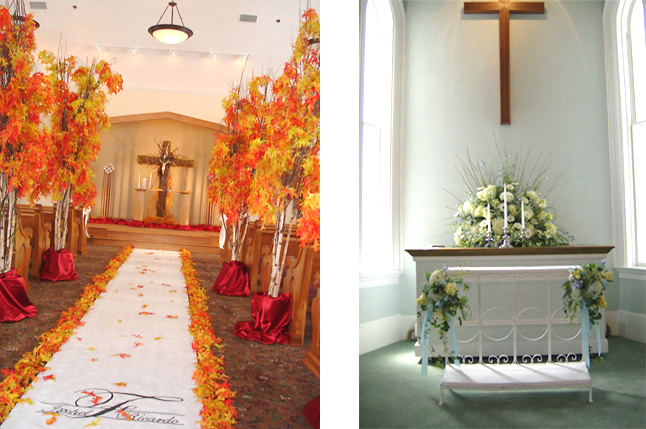 "The reception hall looked gorgeous!" J.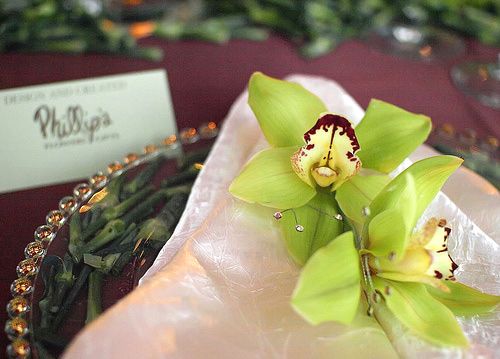 "Thank you for making my wedding day so special and perfect! I nearly cried when I got to the reception early and peeked in the room because it was just so stunning and gorgeous! I have recommended you to everyone and anyone I know getting married!" K. F.
For additional information or to schedule a free consultation for your next event, call our Special Events design team at (630) 719-5186, or visit a Phillip's Flowers shop near you in Hinsdale, La Grange, Naperville, Westmont, Downers Grove, Wheaton and Elmhurst. We look forward to working with you to make your special event a beautiful and memorable experience for all.