Personalized Funeral Flowers Tributes
Sometimes friends and family want to honor a loved one with personalized funeral flowers that pay tribute to a particular hobby or interest. One option is to incorporate personal items into beautiful floral displays. Another is to create custom funeral arrangements like the examples below. These types of innovative "set pieces" can depict almost any sport, organization, emblem, or object in fresh flowers -- a living personal expression of cherished memories. The designs below are just a few examples from our flower shops. Almost anything is possible with flowers.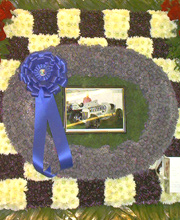 Checkered Flag Race Track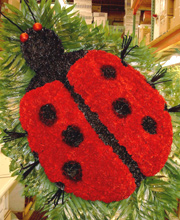 Lady Bug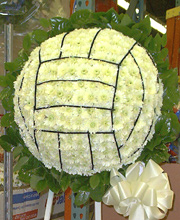 Volley Ball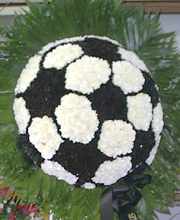 Soccer Ball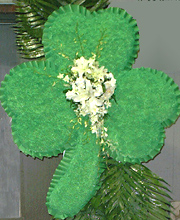 Irish Shamrock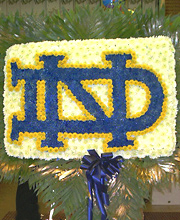 Notre Dame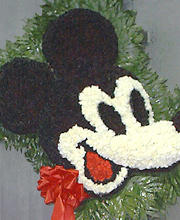 Mickey Mouse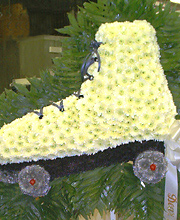 Roller Skate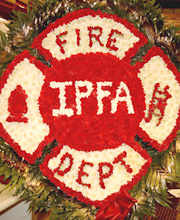 Fire Department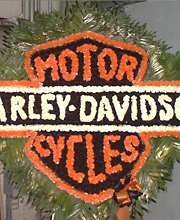 Harley Davidson Emblem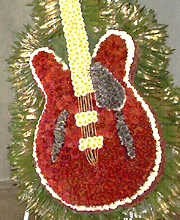 Electric Guitar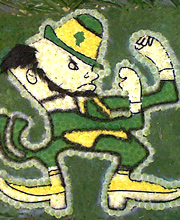 Fighting Irish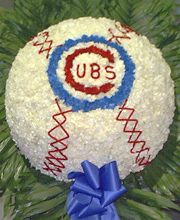 Cubs Fan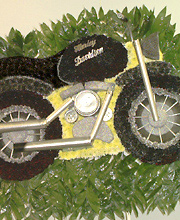 Harley Motorcycle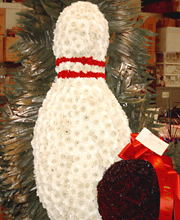 Bowling Pin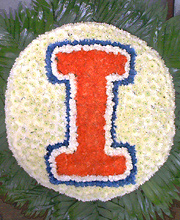 University of Illinois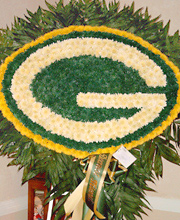 Packers Fan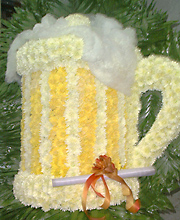 Beer Mug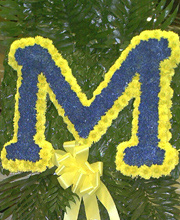 University of Michigan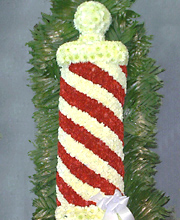 Barber Pole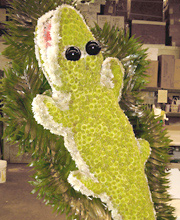 Alligator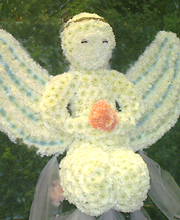 Guardian Angel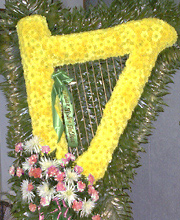 Heavenly Harp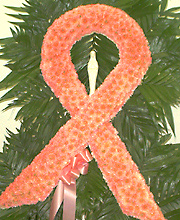 Breast Cancer Emblem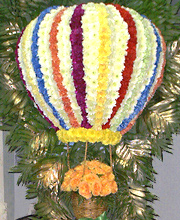 Hot Air Balloon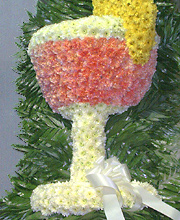 Here's To Life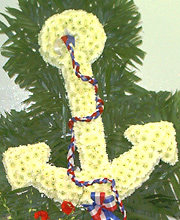 Anchors Away
Other more traditional floral tributes with a personal theme include the emblem of a favorite group or organization such as Rotary, Kiwanis, Lions Club, or Shriners. These types of service groups, fraternal orders, and professional societies are often a fitting memorial because they are a reflection of one's friendships, dedication, and service. Our expert sympathy designers can help you share your personal remembrance by creating virtually any emblem in flowers.

Lions Club International

Eastern Star Emblem

Masonic Emblem

Shriners International
To express your deepest sympathy with personalized funeral flowers, consult your funeral director, or in the Chicago area, just call us for assistance. For other beautiful floral expressions delivered nationwide, visit Funeral Flowers online.
Eight Award-Winning Illinois Shops Serving Chicago & Suburbs
All Stores & Orders By Phone (630) 719-5200 or 1-800-FLORALS
Chicago
Downers Grove
Elmhurst
Hinsdale
LaGrange
Naperville
Oak Brook
Westmont
Wheaton