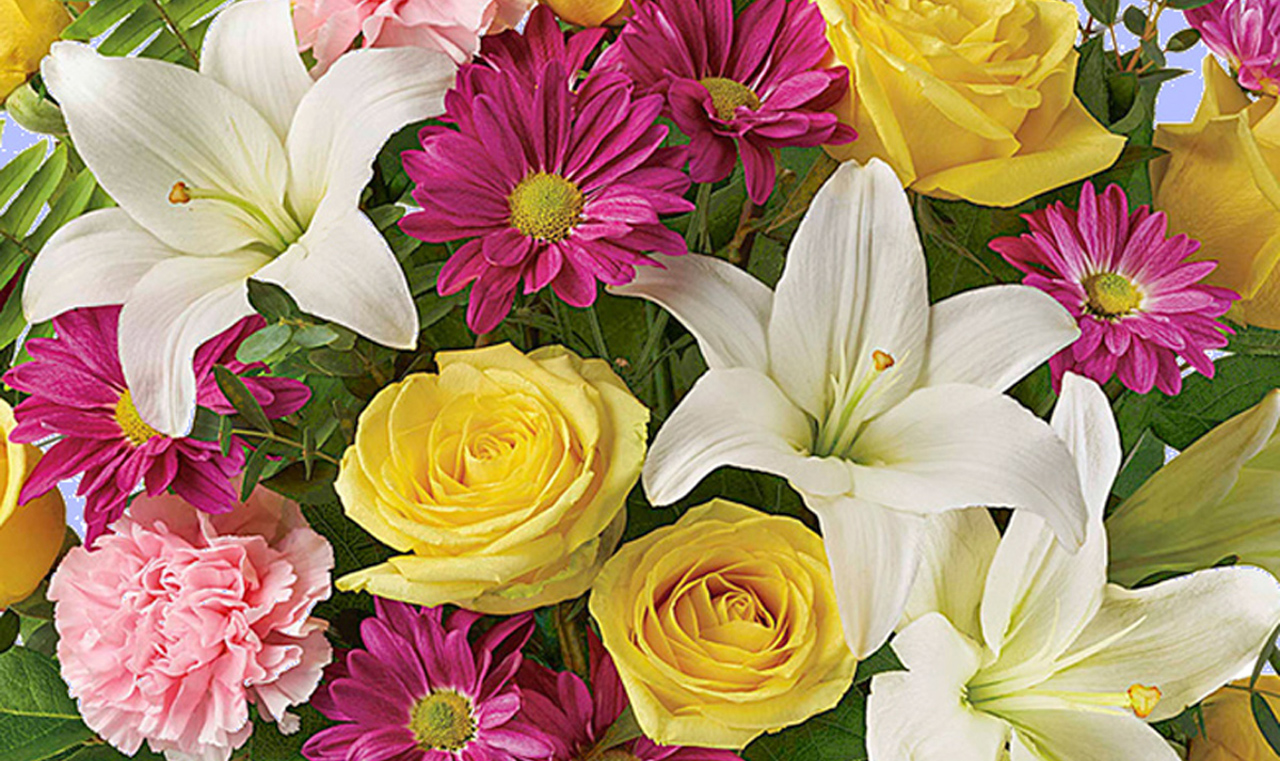 The History of Birthday Flowers
The tradition of giving flowers as birthday gifts has ancient roots and has evolved over time through many cultures and historical periods. While it's challenging to pinpoint an exact origin, here are some key aspects of the history behind flowers for birthday gifts:
Ancient Civilizations: The practice of presenting flowers as gifts has been traced back to ancient civilizations like the Greeks, Egyptians, and Romans. These cultures often associated flowers with gods and goddesses and used them in religious ceremonies and celebrations, including birthdays.
Victorian Era: The Victorians, who lived during the 19th century, placed significant emphasis on symbolism and the language of flowers. They developed intricate floral arrangements called "tussie-mussies" or "nosegays" that conveyed specific emotions and messages. Different flowers were chosen for their meanings and were often used as birthday gifts to express sentiments and wishes.
Floral Birthday Traditions: Over time, various flowers became associated with specific birth months, similar to birthstones. This tradition is known as "birth flowers." For example, someone born in March might receive daffodils, while those born in June could receive roses. The concept of birth flowers added another layer of meaning to birthday floral gifts. You'll find a list of traditional birth flowers by month below.
Cultural Influences: Different cultures have their own traditions and customs surrounding birthday celebrations and floral gifts. In some Asian cultures, specific flowers are used for certain occasions, and birthdays may be one of them. For example, in Chinese culture, peonies are associated with prosperity and are often given as birthday gifts.
Universal Symbolism: Flowers have universal appeal and are appreciated for their beauty and fragrance. They have long been regarded as tokens of love, affection, and good wishes, making them a natural choice for gifts, including birthday celebrations.
As time progressed, the practice of giving flowers for birthday gifts became widespread and transcended cultures, becoming a cherished tradition worldwide. Today, birthday bouquets are still a popular and thoughtful way to express love, joy, congratulations, and best wishes to friends and loved ones on their special day.
Birth Flowers by Month
January: Carnation - Carnations are associated with love, fascination, and distinction. They come in various colors, each carrying its own meaning(s).
February: Violet (Viola) - Violets symbolize faithfulness, loyalty, and modesty. They are delicate, colorful flowers often found in shades of purple and white.
March: Daffodil - Daffodils represent new beginnings and are associated with springtime. They are known for their bright yellow or white petals and trumpet-shaped blooms.
April: Daisy - Daisies symbolize innocence, purity, and love. They are also considered by many to be a happy, uplifting flower. Gerbera daisies, with their vibrant colors, are an especially popular choice for birthdays.
May: Lily of the Valley - These delicate, bell-shaped flowers symbolize sweetness, humility, and a return to happiness.
June: Rose - Roses are a timeless symbol of love and come in a variety of colors, including traditional red, white, or pink, and also shades of peach, coral, orange, burgundy, yellow, cream, blush, and bi-color combinations.
July: Larkspur - Larkspur represents an open heart and strong bond of love. They are tall, spiked flowers available in various colors. Delphinium is a similar spiked or "line" flower popular for birthdays and summer months.
August: Gladiolus - Gladioli symbolize strength, integrity, and infatuation. They are tall, elegant flowers often used in summer floral arrangements.
September: Aster - Asters symbolize love, patience, and daintiness. They have star-shaped blooms and are available in a range of colors, including pink, lavender, white, and red.
October: Marigold - Marigolds are associated with passion and creativity. They are often vibrant orange or yellow in color. Marigolds are more common in gardens than in floral bouquets, but florists have are other seasonal fresh cut flowers similar in blossom shape and color.
November: Chrysanthemum - Chrysanthemums represent friendship, joy, and longevity. They come in a wide variety of colors and bloom shapes. Many of the new chyrsanthemum sprays and novelty varieties are totally different than the more traditional cushion, football, and spider mums so popular years ago.
December: Narcissus (Paperwhites) - Narcissus symbolizes hope and good fortune. Paperwhite narcissus is known for its fragrant white blooms and is especially popular in December for both birthday and holiday gifting.
Other Top Flowers for Birthday Bouquets
Popular flowers for birthday bouquets can vary based on personal preferences and regional trends, but some common and well-loved choices include:
Roses: Classic and versatile, roses are a symbol of love and affection. They come in various colors, each conveying different sentiments. Red roses are often associated with love, while pink roses represent gratitude and admiration.
Lilies: Lilies are elegant and come in different types like Asiatic, Oriental, and Calla lilies. They symbolize purity, devotion, and prosperity, making them great for birthday arrangements.
Gerbera Daisies: With their vibrant colors and large, cheerful blooms, Gerbera daisies are perfect for adding a burst of joy and happiness to a birthday bouquet.
Tulips: Available in various colors, tulips signify perfect love and are a popular choice for birthday bouquets in the springtime. And, tulips are available from many local florists from February through April or early May.
Sunflowers: Radiating warmth and positivity, sunflowers make an excellent choice for brightening someone's birthday in the summer and fall seasons.
Irises: Irises are striking and symbolize wisdom, hope, and faith. They make a thoughtful addition to birthday arrangements.
Orchids: Exotic and graceful, orchids add an air of sophistication to any bouquet, making them a favored choice for special occasions like birthdays.
Daffodils: As a harbinger of spring, daffodils represent rebirth and new beginnings, making them a lovely choice for birthdays from late February through early April.
Peonies: Known for their luxurious and fragrant blooms, peonies are a popular choice for elegant and extravagant birthday bouquets. However, in many areas of the U.S., fresh cut peonies may only be available from late May through June or early July.
When ordering a birthday bouquet, consider the overall color scheme and the recipient's style, too. Is he or she traditional, elegant, contemporary, or casual? Choose a bouquet for their personality. But, don't worry if you're not sure what to send, because almost any thoughtful floral bouquet can say "Happy Birthday" beautifully. So, whether you choose soft pastels for a feminine touch, bright blooms for a celebration of color, or romantic red roses to say "I Love You," flowers are always a great way to make someone feel special -- especially for a birthday!
Brought to you by Phillip's Flowers, Chicagoland's family-owned, full-service florists, offering same-day and next-day birthday flower delivery in Chicago and suburbs, including Naperville, Wheaton, Elmhurst, Downers Grove, Westmont, Hinsdale, La Grange, and all surrounding communities for more than 100 years.
Chicago
Downers Grove
Elmhurst
Hinsdale
LaGrange
Naperville
Oak Brook
Westmont
Wheaton