About Florists, Floristry
and What Florists Do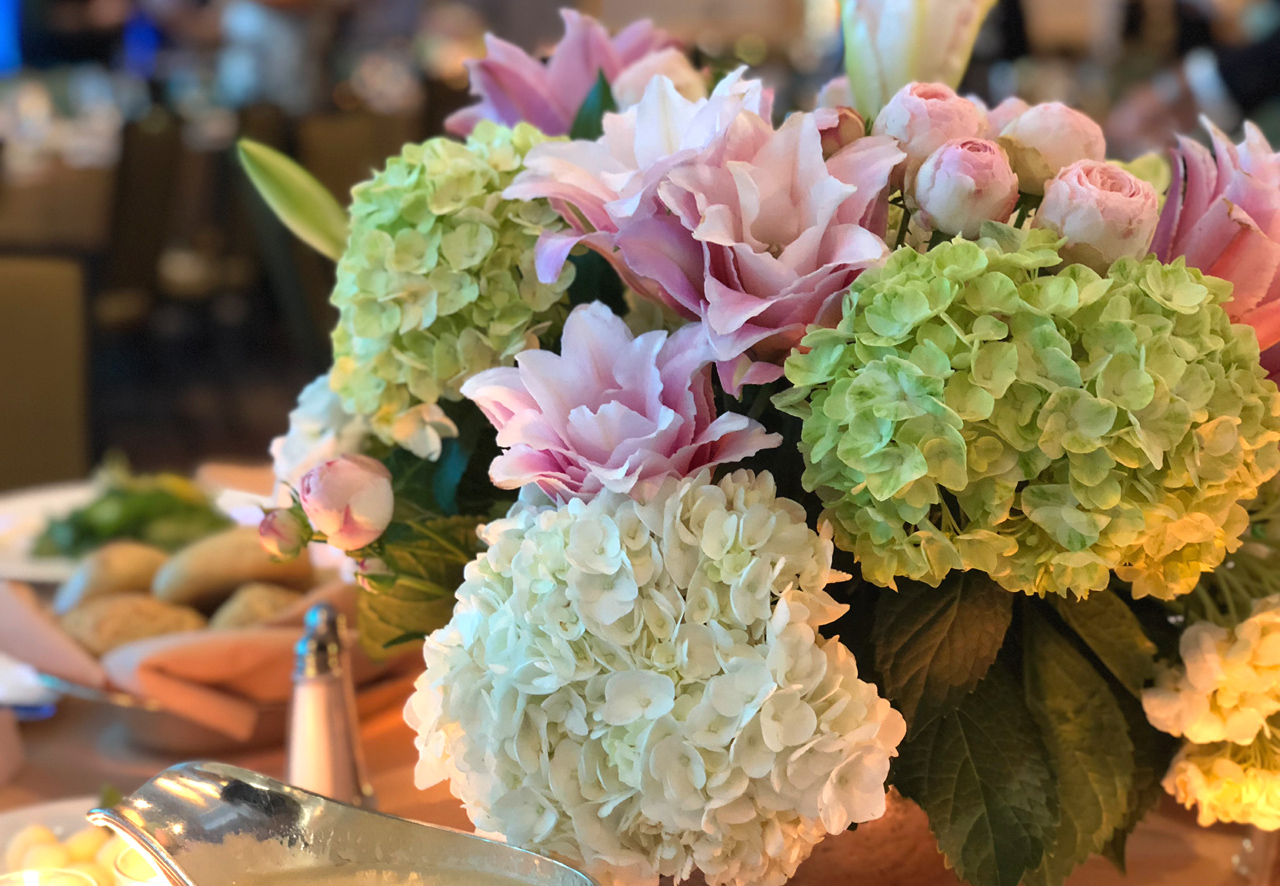 Florists and Floristry
Floristry is the art and practice of designing and arranging flowers, as well as other plant materials, to create aesthetically pleasing floral displays. It involves working with various types of flowers, foliage, and other elements such as branches, vines, and decorative accents, to create floral arrangements for a wide variety of gifts and decorations.
Florists, also known as floral designers or flower arrangers, use their creativity, knowledge of flowers, and experience with artistic design principles to create arrangements for a variety of sentiments and occasions, from weddings, funerals, and special events, to everyday floral gifting. Many work with fresh cut flowers, dried flowers, silk flowers, and even indoor plants depending on the client's preferences and needs.
Floral designs encompass a wide variety of techniques and styles, including traditional floral bouquets, modern and contemporary designs, European-style arrangements, and more. Florists consider factors such as color, texture, shape, and size when creating their designs to achieve the desired aesthetic effect.
In addition to creating flower arrangements, most florists also provide additional services such as delivering flowers, maintaining plants, providing advice on floral gifting, and assisting clients in choosing appropriate flowers for specific occasions. Some work independently as small business owners. Many are employed by flower shops, floral departments in larger retail stores, event planning companies, or garden centers.
Other important aspects of floristry include the purchasing of fresh cut flowers, containers, and supplies from a variety of sources, processing flowers upon arrival, ensuring adequate refrigeration and floral care, managing and training employees, delivering flowers, installing floral decorations for large events, and overseeing other business operations.
What do florists do?
Florists are professionals who specialize in both the art and business of buying, caring for, arranging, and selling flowers, plants, and other decorative elements. Their primary responsibilities include:
1. Creating floral arrangements: Florists design and arrange flowers and foliage to create bouquets, centerpieces, wreaths, corsages, and other floral displays. They have a keen eye for color, texture, and arrangement techniques to create aesthetically pleasing compositions.
2. Selecting and purchasing flowers: Florists source flowers and plants from wholesalers, local growers, and international suppliers. They carefully select flowers based on freshness, quality, value, and availability, considering factors like seasonality, customer preferences, and uses.
3. Preparing flowers: Florists handle and prepare flowers by trimming stems, removing some foliage, and conditioning the flowers at proper temperatures to maximize longevity. They may also treat flowers with appropriate preservative solutions to enhance their lifespan and appearance.
4. Providing customer service: Florists work closely with customers to understand their preferences, occasion requirements, and budget. They offer guidance on flower selection, color schemes, and floral designs that suit each customer's needs. They also provide suggestions for appropriate floral arrangements for different events and sentiments.
5. Managing inventory and storage: Florists maintain an inventory of fresh flowers, plants, vases, ribbons, and other floral supplies. They ensure proper storage conditions, including both temperature and humidity, to preserve the quality and freshness of the flowers.
6. Making deliveries: Florists also provide flower delivery to customers' desired locations, whether it's for personal occasions, weddings, corporate events, or sympathy expressions. Most florists deliver locally to homes, offices, hospitals, event venues, and funeral homes. Some florists also deliver nationally through networks of affiliated flower shops. While unarranged flowers can be shipped in a box by common carrier, fresh flower arrangements require special handling and are almost always delivered by real florists.
7. Offering event services: Many florists provide floral services for special events like weddings, parties, and corporate functions. They collaborate with event planners, venues, decorators, and others to create cohesive floral designs that align with the overall event theme, color palette, and atmosphere.
8. Keeping up with trends and seasonal variations: Florists stay up to date on the latest floral trends, design techniques, and trending flower choices. They adapt their offerings based on customer demand, seasonal availability, and seasonal flower availability, too.
Overall, florists bring beauty and joy to people's lives by creating floral designs that convey emotions, celebrate special occasions, and add color and style to a wide variety of settings and events. Being a florist is hard work, with long hours and limited financial rewards. But, working with beautiful flowers and helping customers celebrate life's most important occasions makes all the hard work worthwhile.
Want to learn more about being a florist? Sign up for a floral design class at a local community college, find a job or internship with a respected local flower shop, or visit your library for great books on floral design, flower care, or running a floral business.
About the florists at Phillip's Flowers
Founded in 1923, Phillip's Flowers is owned and operated by real florists, who have served the greater Chicago area for more than 100 years. Many of our 150+ floral professionals have owned or worked in other flower business over the years, as well. But, we're proud that they've decided to make Phillip's their home and that many have been part of our floral family for 10, 15, 20, or more years . These professionals include flower importers, flower designers, wedding and event pros, indoor plant specialists, delivery personnel, and a host of other important team members. The designers are especially experienced, talented, and always helping us keep ahead of floral trends. The customer service, delivery, and support staff are marvelous, too. We're proud of them all because they make us look good every day. No wonder Phillip's Flowers is the florist of choice for so many Chicago area shoppers and businesses. Our focus has always been on providing the best in flowers, flower designs, and flower delivery service, in short being the best florists we can be and treating our customers the way we like to be treated ourselves. For more information, see 100 Years of Flowers, call 630-719-5200, or visit a Phillip's Flower shop near you. We look forward to helping you with your floral needs in our city, our suburbs, and nationwide.
Chicago
Downers Grove
Elmhurst
Hinsdale
LaGrange
Naperville
Oak Brook
Westmont
Wheaton