Florist in Hinsdale | Flower Delivery Hinsdale, IL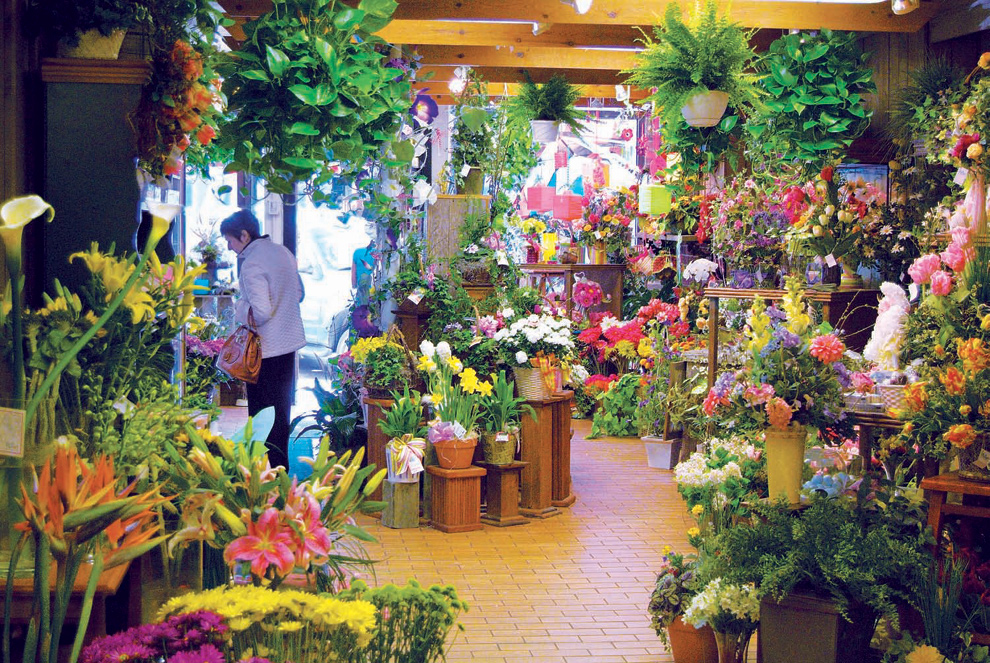 Phillip's Flowers: A Premier Hinsdale Florist
Voted a top florist in Hinsdale for multiple consecutive years, the Phillip's flower shop in Hinsdale, IL is famous for its beautiful roses, convenient take-with bouquets, personalized wedding flowers, and gorgeous fresh flower arrangements for every occasion. Located in the heart of downtown Hinsdale, Phillip's Flowers also offers a wide variey of green plants, blooming plants, silk flowers, outdoor planter designs, and interior floral decor. Their gifted floral designers specialize in custom arrangements, and Phillip's delivers throughout Hinsdale, Oak Brook, Burr Ridge, and all surrounding communities, including most of Metro Chicago. So, you can trust Phillip's Flowers in Hinsdale for any occasion big or small.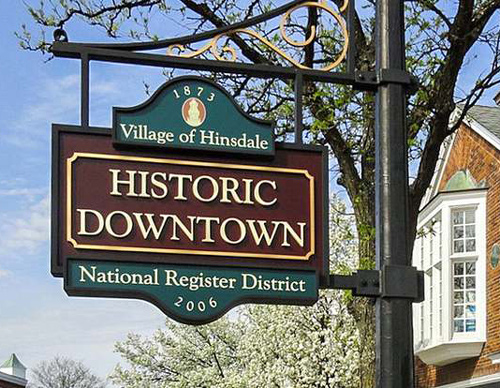 Phillip's Flowers understands that every wedding is unique. So, for wedding flowers in Hinsdale, Oak Brook, or anywhere in the Chicago area, a Phillip's wedding pro will work with you to capture your vision, meet your budget, and exceed your expectations. Phillip's buys its fresh flowers direct from around the world for the best selection and value, and their team works closely with all Hinsdale area country clubs, hotels, and other venues, so you can be sure your wedding flowers and reception decorations will be appropriate for your setting. From simple to elegant, traditional to high-style, Phillip's does it all. And, because Phillip's has a whole team of wedding and event pros at multiple Chicagoland locations, no wedding is too big or too small for the florists at Phillip's Flowers in Hinsdale. No wonder they've been voted a top wedding florist for more than ten years. Want to know more? Call 630-323-9300 to schedule a free wedding flowers consultation today!
Know someone celebrating a birthday? Send your happiest birthday wishes with a colorful bouquet of fresh birthday flowers in Hinsdale or beyond. The Phillip's florists in Hinsdale offer a wonderful selection of birthday bouquets and arrangements for almost every age and budget, including new baby bouquets to congratulation parents and welcome new arrivals. In a hurry? No probalem. Same-day and next-day delivery is available in most areas. Phillip's Flowers even delivers nationwide through its network of top florists . across the U.S.A. So, you can make any birthday happier almost anywhere, with birthday flowers from Phillip's in Hinsdale. It's a great way to say "Happy Birthday" with style!
Anniversary Flowers in Hinsdale
Flowers mean love. So, anniversary flowers have always been one of the most popular gifts throughout the ages. Whether for your own anniversary or that of loved ones, flowers are the perfect gift, because they're natural, personal, and memorable, too. Popular anniversary flowers include roses, hydrangeas, lilies, orchids, spray roses, stock, tulips, and many more. How do you choose? It's easy! For anniversary flowers in Hinsdale and all surrounding communities, just call the experts at Phillip's Flowers. We'll create a gorgeous anniversary arrangement that's perfect for the occasion and conveys your sentiments beautifully.
There's one occasion when flowers say what words often can not. That's why another specialty at Phillip's Flowers in Hinsdale is designing and delivering exceptional sympathy and funeral flowers to convey your deepeset condolences at the most difficult of times. Flowers are so important at a time of loss. They express your heartfelt sympathy, honor the departed, and comfort family and friends. From tasteful vased arrangements for the home to heavenly sprays and wreaths for the service, Phillip's will help you make a thoughtful choice. And, Phillip's will deliver your funeral flowers in Hinsdale or virtually anywhere in the greater Chicago area. When words fail, remember Phillip's. Our flowers will help you say what words alone can not.
Get Well Flowers in Hinsdale
Phillip's Flowers also designs and delivers great get well flowers in Hinsdale, Oak Brook, Burr Ridge, and surrounding areas, to help you say "Get Well Soon," "Speedy Recovery," or "Thinking of You." Whether for a minor illness or major surgery, flowers are a great way to lift someone's spirits, brighten the recovery room, and express your love or friendship and support. Research has shown that flowers also help people actually feel better and aide the healing process. So, when your friend, loved one, colleague, or family member is feeling under the weather, remember to send flowers! After all, an apple a day may help keep the doctor away, but flowers can help a whole lot more when someone's feeling blue.
Not sure what type of flowers you need?
Browse our extensive catalog of flowers and find something that will represent how you truly feel.
Fresh, Gorgeous Flowers in Hinsdale and All Surrounding Areas
Order flowers online. The best flower shop in Hinsdale.
Show Your Love with a Beautiful Bouquet of Flowers
47 S. Washington St., Hinsdale, IL 60521
Flower Delivery in Hinsdale Made Easy
Every Phillip's bouquet is individually designed with the freshest flowers available in keeping with your preferred color scheme, style, and budget. Order online, in-store, or by phone. Then, we'll deliver your gift for you in Hinsdale, Oak Brook, Burr Ridge, Clarendon Hills, Western Spring, or most any town in metro Chicago. Need flowers delivered out of town? We do that, too. In fact, we have wonderful connections with the finest florists in both the USA and Canada. So, we can deliver almost anywhere -- fast, fresh, and guaranteed. Just call on us today!
Great Service, Beautiful Flowers
With its premium fresh flowers, artistic designs, local delivery, and nationwide flowers by wire, Phillip's Flowers in Hinsdale is an industry leader in quality, service, and value. Find out why family-owned Phillip's Flowers is ranked among the top 1% of florist in North America.
About Hinsdale, IL
Located in both Cook and DuPage counties, the village of Hinsdale is a picturesque suburb of Chicago with beautiful homes, towering trees, and gently rolling terrain. It was established in the mid-1860's along the Burlington & Qunicy Railroad line, approximately one mile south of Fullersburg Woods, Salt Creek, and Graue Mill. With a population of roughly 17,000, Hinsdale is approximately 20 miles west of downtown Chicago. The Downtown Hinsdale Historic District includes more than 70 buildings and a park in the heart of the village. Phillip's Flowers in Hinsdale is located in the oldest downtown building and was originally known as "Miss Lee Flowers," for family member and famed Chicago television host Lee Phillip Bell, who grew up in the family flower business and remained involved throughout much of her career.
Customer Reviews

The flowers were beautiful, fresh and full of blooms. I was able to place the order online and it was very easy. Milan W.

Phillips Florists always do a phenomenal job providing beautiful, quality flowers for any occasion. F.B.

My kids sent flowers to me from this shop, I had forgotten how beautiful the arrangements were from Phillip's. I've just sent flowers from work and the recipient called to say that "they were the most beautiful flowers she has ever seen"! Great service and gorgeous flowers! Nancy B.

Same day order for sympathy basket. Beautifully done and larger than expected. D.M.

Wonderful service and flowers are beautifully arranged Donna U.

Roses are beautiful and my husband said everyone was very helpful while in the store. S.F.G.

Beautiful store with a friendly and knowledgeable staff. E.M.C.

The flowers I received are gorgeous!! They are one of the most beautiful arrangements I have ever received. They are bringing me joy each time I look at them. Sara B.

The flowers came exactly on time from Phillip's and are beautiful! They are fresh and the arrangement is perfect for the party we had for my daughter. L.S.