Chicago Hospital Information
Chicago Hospitals
For emergency medical care, dial 911. For other health care treatment and information, or to send flowers to someone you know who's hospitalized, you may find the following directory of Chicago area hospitals helpful. You'll find more than 100 hospitals and health care centers in Chicago and the surrounding suburbs, serving their communities with a broad variety of medical services and specialties
Advocate Bethany Hospital
3435 W Van Buren
Chicago, IL 60624
773-265-7700
Advocate Illinois Masonic Medical Center
836 W Wellington
Chicago, IL 60657
773-975-1600
Advocate Trinity Hospital
2320 E 93rd St
Chicago, IL 60617
773-967-2000
Bernard A Mitchell Chicago Hospital
5841 S Maryland
Chicago, IL 60637
773-702-1000
Bethany Methodist Hospital
5025 N Paulina
Chicago, IL 60640
773-271-9040
Chicago Lakeshore Hospital
4840 N Marine Dr
Chicago, IL 60640
773-878-9700
Chicago Read Mental Health Center
4200 N Oak Park Ave
Chicago, IL 60634
773-794-4139
Grant Hospital (see Lincoln Park Hospital)
550 W Webster
Chicago, IL 60614
773-883-2000
Hartgrove Hospital
520 N Ridgeway
Chicago, IL 60624
773-722-3113
Holy Cross Hospital
2701 W 68th St
Chicago, IL 60629
773-884-9000
Jackson Park Hospital
7531 Stony Island
Chicago, IL 60649
773-947-7500
Jesse Brown VA Medical Center
820 S Damen
Chicago, IL 60612
312-569-8387
John H. Stroger Jr Hospital of Cook County
1901 W Harrison
Chicago, IL 60612
312-864-6000
Johnston R Bowman Health Center
710 S Paulina
Chicago, IL 60612
312-942-7000
Kindred Chicago Central Hospital
4058 W Melrose
Chicago, IL 60641
773-736-7000
Kindred Chicago Lakeshore
6130 N Sheridan Rd
Chicago, IL 60660
773-381-1222
Kindred Hospital Chicago North
2544 W Montrose Ave
Chicago, IL 60618
773-267-2622
La Rabida Children's Hospital
East 65th St. at Lake Michigan
Chicago, IL 60649
773-363-6700
Lincoln Park Hospital
550 W Webster Ave
Chicago, IL 60614
773-883-2000
Loretto Hospital
645 S Central
Chicago, IL 60644
773-626-4300
Louis A Weiss Memorial Hospital
4646 N Marine Dr
Chicago, IL 60640
773-878-8700
225 E. Chicago Ave
Chicago, IL 60611
800-543-7362
*
Mercy Hospital
2525 S Michigan Ave
Chicago, IL 60616
312-567-2000
Methodist Hospital of Chicago
5025 N Paulina
Chicago, IL 60640
773-271-9040
Michael Reese Hospital
2929 S Ellis
Chicago, IL 60616
312-791-2000
Misericordia Home
6300 N Ridge
Chicago, IL 60660
773-973-6300
Mount Sinai Hospital
California Ave at 15th St
Chicago, IL 60608
773-542-2000
Neurologic & Orthopedic Institute of Chicago
4501 N Winchester Ave 2nd Fl
Chicago, IL 60640
773-250-0400
251 E Huron St
Chicago, IL 60611
312-926-2000
*
Norwegian American Hospital
1044 N Francisco
Chicago, IL 60622
773-292-8200
Our Lady of the Resurrection Medical Center
5645 W Addison St
Chicago, IL 60634
773-282-7000
Prentice Womens Hospital (Northwestern Memorial)
333 E Superior
Chicago, IL 60610
312-926-2000
Presbyterian St Lukes Hospital (see Rush)
1653 W Congress Pkwy
Chicago, IL 60612
312-942-5000
Provident Hospital of Cook County
500 E 51st St
Chicago, IL 60615
312-572-2000
Rehabilitation Institute Of Chicago
345 E Superior
Chicago, IL 60611
312-238-1000
Resurrection Medical Center
7435 W Talcott
Chicago, IL 60631
773-774-8000
Robert H Lurie Comprehensive Cancer Center (Northwestern Mem
676 N Saint Clair St
Chicago, IL 60611
312-926-2000
Roseland Community Hospital
45 W 111th St
Chicago, IL 60628
773-995-3000
1653 W Congress Pkwy
Chicago, IL 60612
312-942-5000
*
Sacred Heart Hospital
3240 W Franklin Blvd
Chicago, IL 60624
773-722-3020
Saints Mary & Elizabeth Medical Center-Saint Elizabeth Campu
1431 N Claremont
Chicago, IL 60622
773-278-2000
Saints Mary & Elizabeth Medical Center-Saint Mary Campus
2233 W Division
Chicago, IL 60622
773-278-2000
Schwab Rehabilitation Hospital
1401 S California
Chicago, IL 60608
773-522-2010
Shriners Hospital
2211 N Oak Park Ave
Chicago, IL 60635
773-622-5400
South Shore Hospital
8012 S Crandon Ave
Chicago, IL 60617
773-768-0810
St Anthony Hospital
2875 W 19th St
Chicago, IL 60623
773-484-1000
St Bernard Hospital
326 W 64th St
Chicago, IL 60621
773-962-3900
St Elizabeth Hospital
1431 N Claremont
Chicago, IL 60622
773-278-2000
St Joseph Hospital
2900 N Lake Shore Dr
Chicago, IL 60657
773-665-3000
St Mary Of Nazareth Hospital
2233 W Division
Chicago, IL 60622
312-770-2000
Swedish Covenant Hospital
5145 N California Ave
Chicago, IL 60625
773-878-8200
Thorek Hospital and Medical Center
850 W Irving Park Rd
Chicago, IL 60613
773-525-6780
5841 S Maryland
Chicago, IL 60637
773-702-1000
*
University Of Illinois Eye and Ear Infirmary
1855 W Taylor
Chicago, IL 60612
312-996-6500
1740 W Taylor St
Chicago, IL 60612
312-996-7000
*
Veterans Administration Medical Center
820 S Damen
Chicago, IL 60612
312-569-8387
Weiss Memorial Hospital
4646 N Marine Dr
Chicago, IL 60640
773-878-8700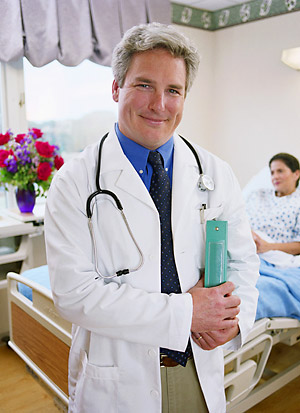 Thanks for visiting our directory of Chicago hospitals, medical facilities and health centers. It's just our way of supporting local hospitals, promoting public health, and providing helpful addresses for flower delivery in the communities we serve.
Want to Suggest Changes or Additions? Please send a message to shopping@phillips-flowers.com, and be sure to include as much information as possible.
Attention Hospital Professionals: Want to add a brief description and/or weblink for your health care facility? Please send a message to shopping@phillips-flowers.com, and be sure to include: Your Name, Your Site's URL, Your Requested Description (125 chrs. max.), and the page URL on which you could post our listing in return.
Want to send flowers? Sending flowers in Chicago is easy with Phillip's award-winning Chicago area flower shops. Send fragrant roses, beautiful fresh flower bouquets, long-lasting plant gifts, or tasty goodies baskets. For delivery to any of the locations above, simply copy the hospital name, address, and phone number. Then, order online at Chicago Flower Delivery. Same day and next day delivery available. Satisfaction guaranteed. Since 1923.
The information above is provided as a helpful, free resource of hospitals and medical facilities in the Chicago area and is intended for general reference purposes and personal use only. This information is collected from multiple data sources and updated periodically, but it is possible that some information may be out of date or inaccurate at any given time. Commercial use or republication of the information above is expressly prohibited. For additional health care information, consult a licensed medical professional, hospital, health care association, or state medical board.